DESIGN RESEARCH
Of course solutions can be designed without research, but I believe that the higher the quality of the research the higher the quality of the solution. Below are some examples of primary and secondary research I have done in the past:
– heuristic evaluations
– competitive analysis
– landscape analysis
– design pattern analysis
– user interviews (in person, over the phone)
– workshops (internal, external stakeholders)
– blueprint development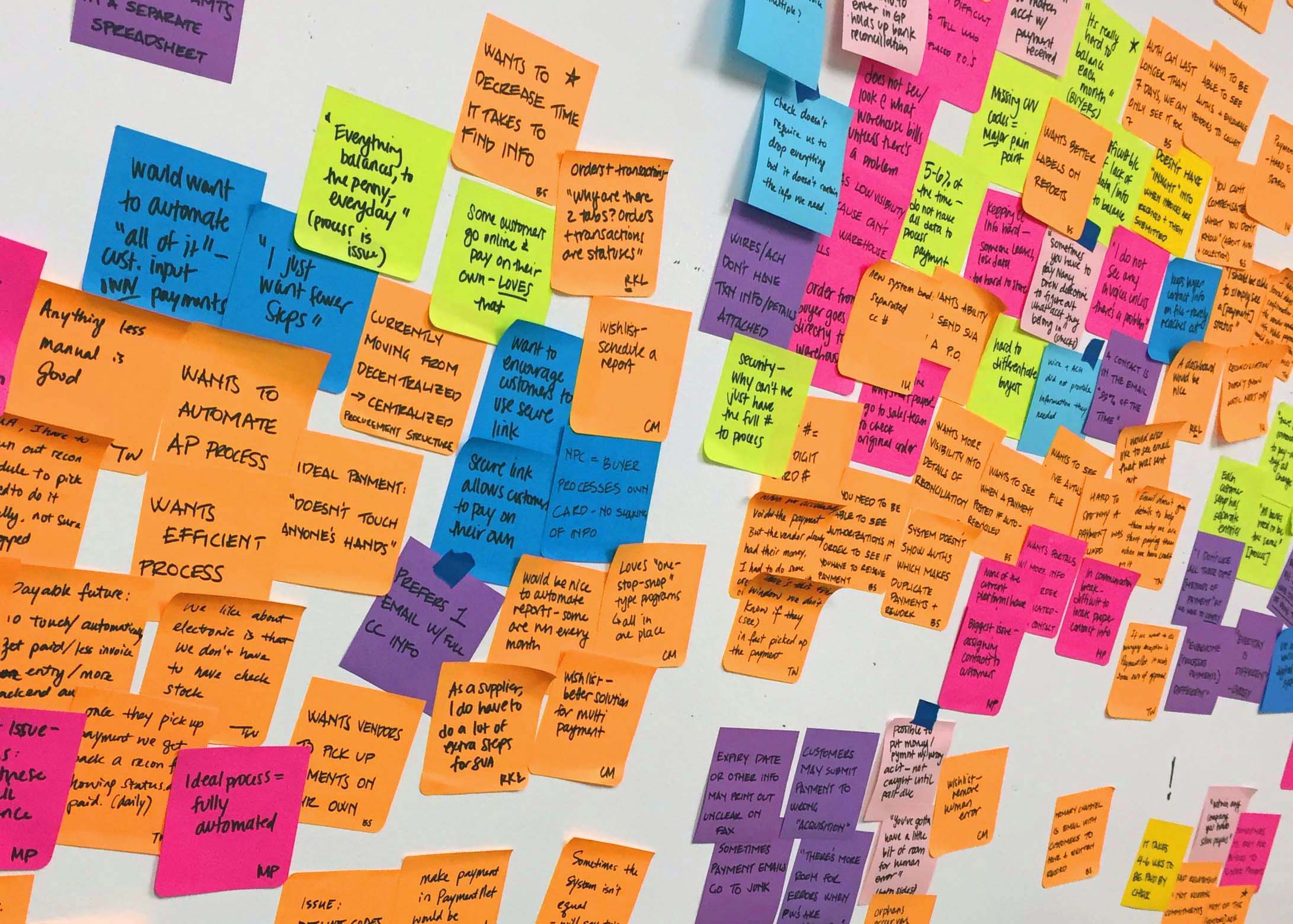 SYNTHESIS & STRATEGY
One of my favorite parts of the process is when we are able to synthesize our research and begin to develop strategies to recommend to the client. It is our first glimpse into what we will help them create. Previously I have worked with the following:
– affinity diagramming
– personas
– persona sketches
– development of experience principles
– project roadmaps
– north star development
– KPI creation and measurement
– analytics assessments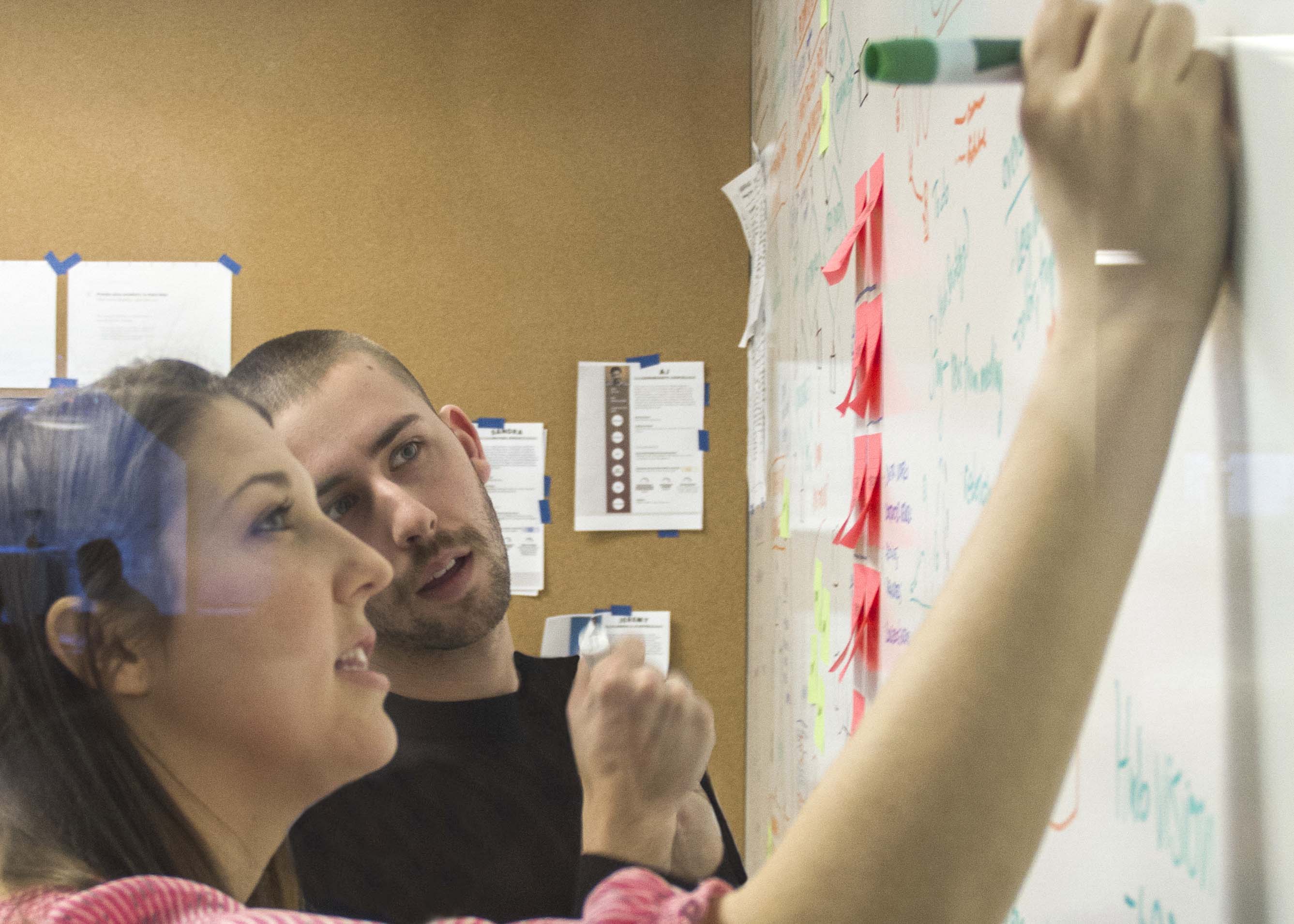 CREATIVE CONCEPTING
I find the energy that flows throughout concepting to be thrilling. Whatever the size of the design solutions we begin to work with, we have a huge opportunity here to begin to shape our work. Our concepts begin to come to life through:
– sketches (paper, digital)
– storyboards
– user journeys (before, after)
– experience flows
– wireframes
– womps (wireframe comps)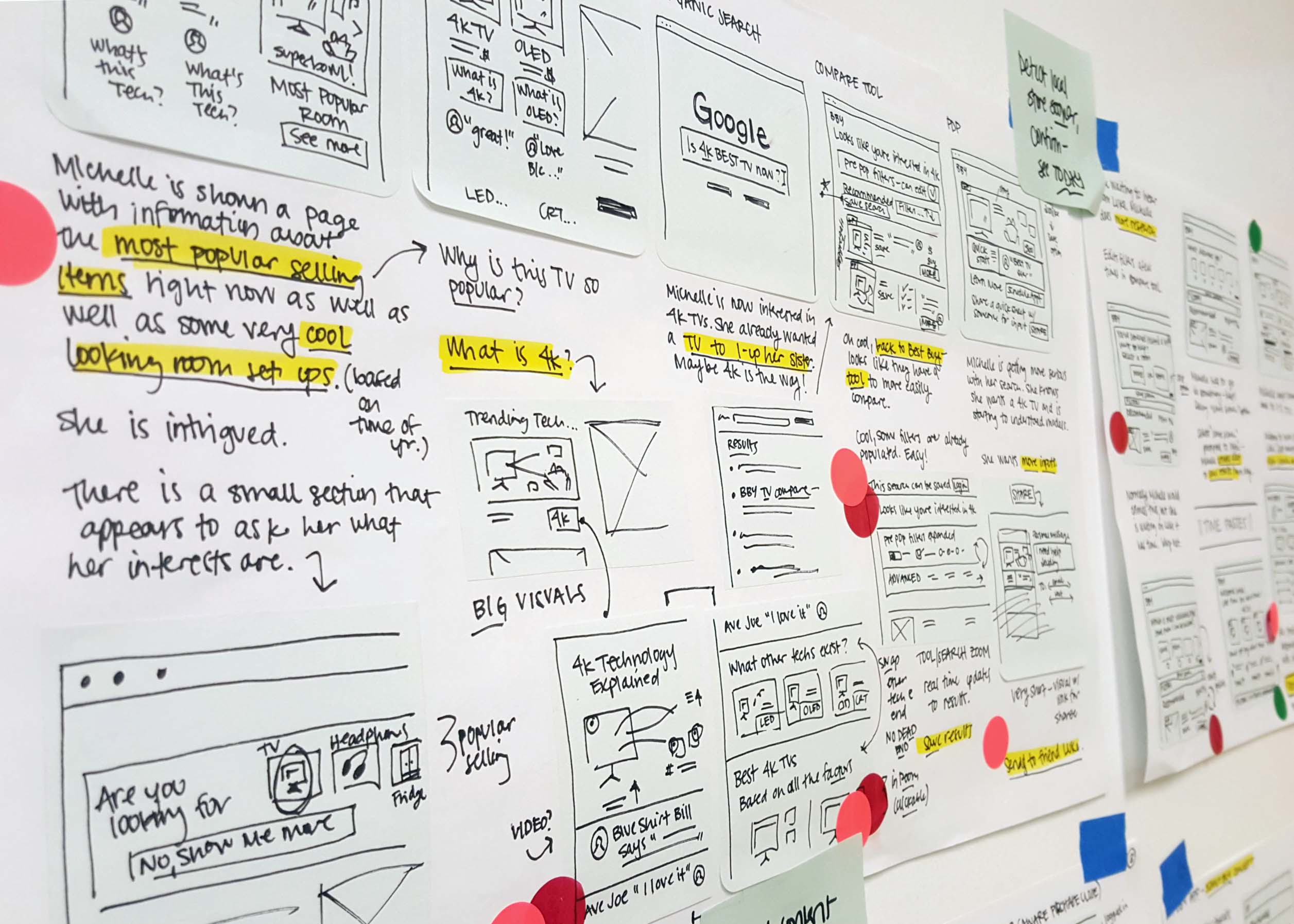 PROTOTYPING
This is a time when the rubber begins to hit the road. It is when our ideas start to form something tangible, something that we can see being built, and, even better, something that we can test. Previously I have created the following:
– paper prototypes
– digital prototypes
– animated wireframes
– working models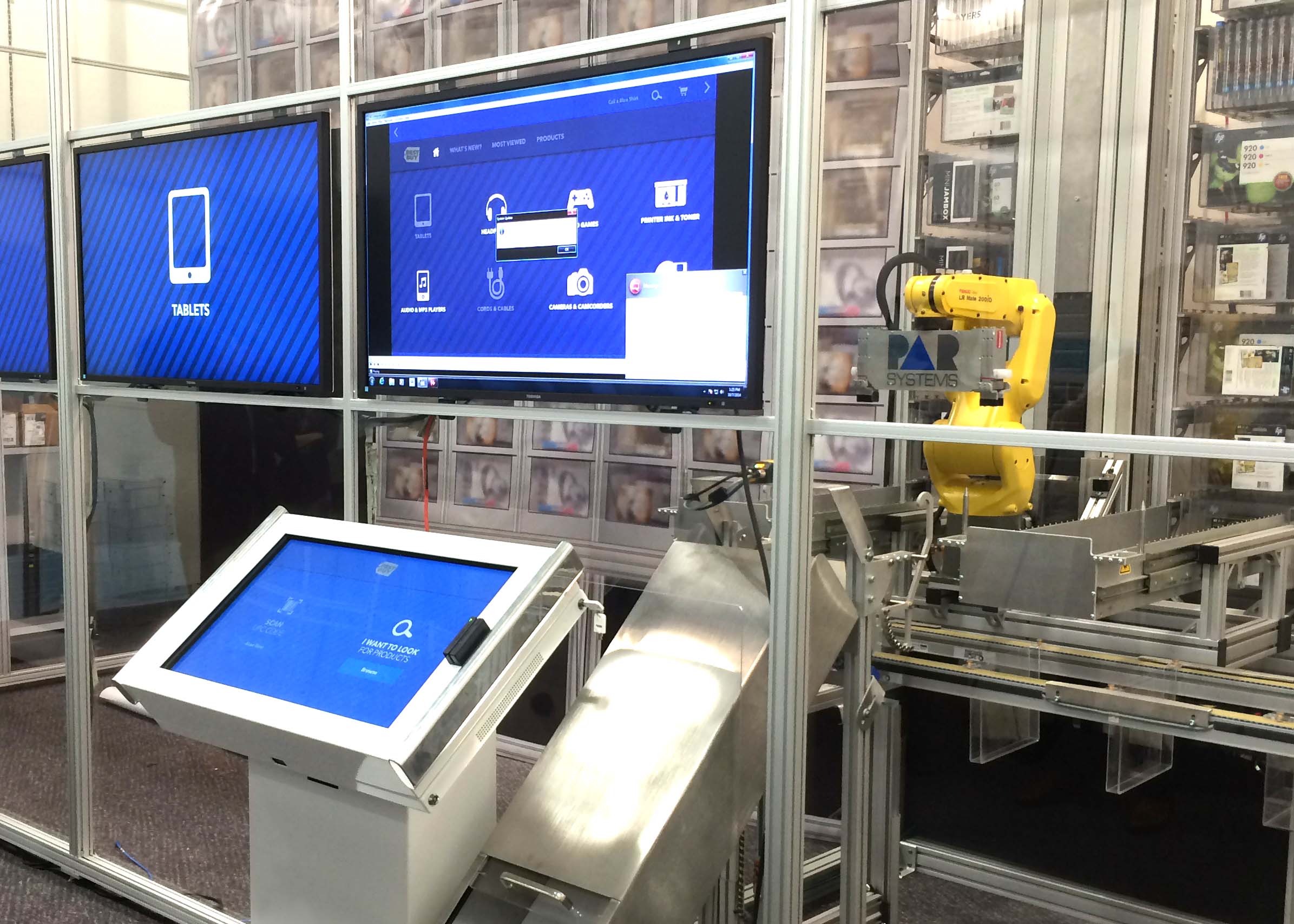 PRODUCT TESTING
Around here is when we begin to have more "ah ha!" moments. I try to remind myself that the purpose of testing is not necessarily to get it "right" the first time – it should be just as exciting to uncover additional insights that make our design better. Types of testing I have lead (in person, remotely):
– card sorts
– idea proofing through round robins
– usability tests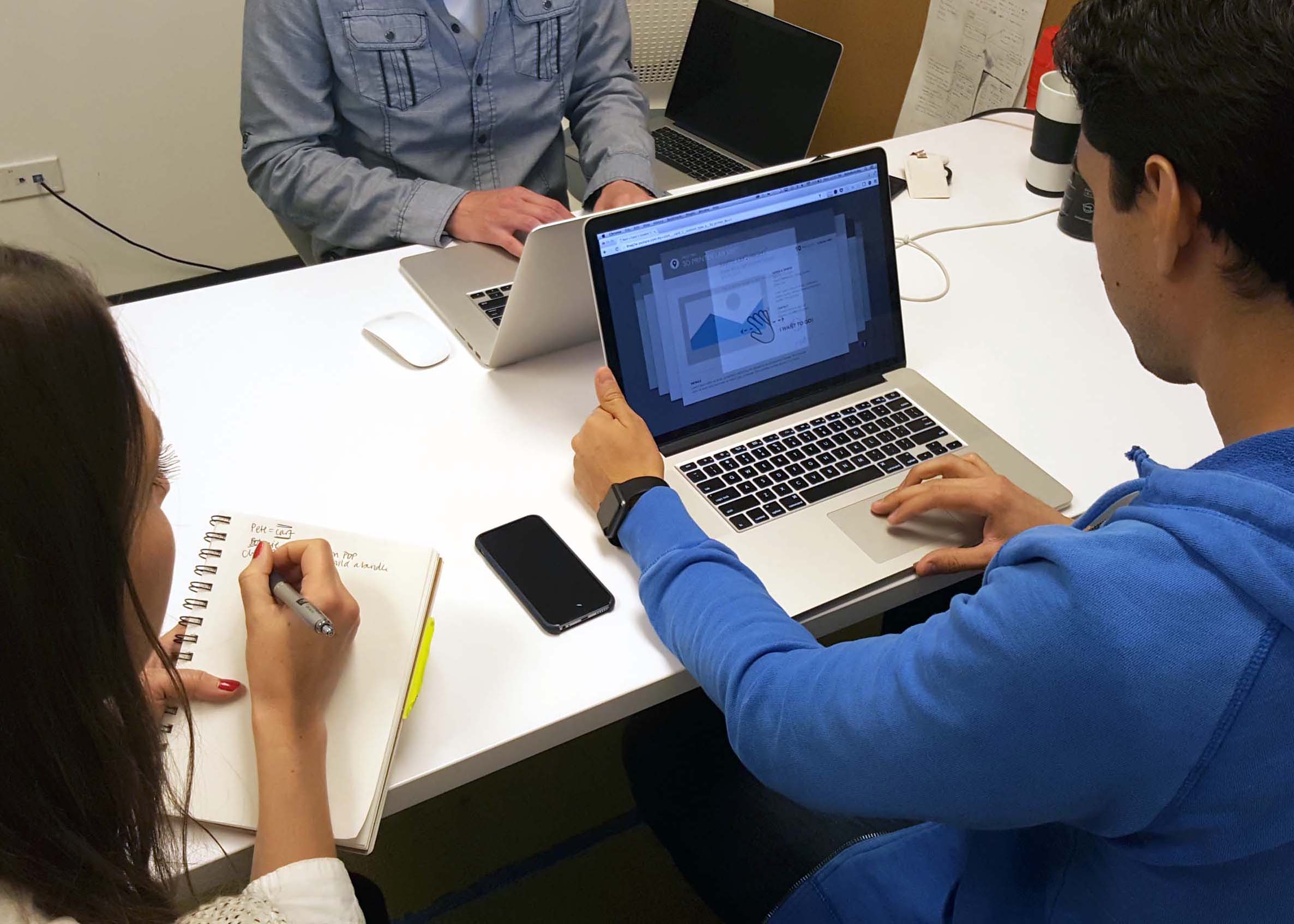 RELEASE & TRACKING
Now we dot our i's and cross our 't's. It is time to ship. And after we ship, the process is not over. It is important to keep watch on our work as it is experienced in the wild. There are always opportunities to improve. Here is where I help:
– functional requirements documents
– inline development annotations
– working closely with developers
– quality assurance reviews
– analytics tracking and analysis
– recommendations for release cycles
TOOLS
---
I use a variety of different programs and applications
Typically I will start concepting on paper or a nearby whiteboard, after that the tool(s) I use all depend on the team and/or client needs. I may find myself using one, some, or all of these an any given time. Oh and post-its. I use a lot of post-its.
IF A PICTURE IS WORTH 1000 WORDS, A PROTOTYPE
IS WORTH 1000 MEETINGS.